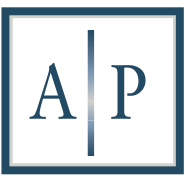 House Financial Services Committee Hosts Hearing Examining Student Loan Servicers
By Morgan Clemons on June 11, 2019
The House Financial Services Committee hosted a hearing on June 11, 2019 at 10:00 am EST: An Examination of State Efforts to Oversee the $1.5 Trillion Student Loan Servicing Market. The individuals testifying before the committee included:
Ms. Joanna K. Darcus, Staff Attorney with the National Consumer Law Center

Mr. Joe Sanders, Student Loan Ombudsman of the Illinois Attorney General's Office

Mr. Nicholas Smyth, Pennsylvania Office of the Attorney General Consumer Financial Protection Unit

Ms. Arwen Thoman, Massachusetts Attorney General's Office

Mr. Scott Buchanan, Executive Director of the Student Loan Alliance
Much of the testimony focused on "forbearance steering" vs. income-driven repayment options and state enforcement actions. Buchanan noted that the CFPB complaints have decreased and that state efforts related to student loan servicing would create conflicting requirements. Topics covered also included the role of the creditor vs. the servicer vs. the debt collector, the Department of Education, the relationship of internal policies and/or incentives to the profitability of servicers; defining fiduciary duty; underwriting; and the student debt crisis representing 7.8% of U.S. GDP.
Representative Andy Barr (R-KY) indicated that Democrats "nationalized" student loans and noted that servicers do not set loan terms, loan interest rates, what school to attend, nor how much student loan debt the borrower should accumulate.
• Representative Ayanna Pressley (D-MA) referenced "disparate impact" and discrimination in servicing.
Representative Sylvia Garcia (D-TX) inquired about data on women and student loan debt.

Representative Katie Porter (D-CA) likened the testimony of the Executive Director of the Student Loan Alliance to the testimony of Countrywide representatives.

Representative Ed Perlmutter (D-CO) inquired as to the effects to the servicing industry if student loan debts were dischargeable in bankruptcy.

Representative Barry Loudermilk (R-GA) referenced the "astronomical" cost of education and the rigorous truth in lending disclosure statements for buying a home and buying a car. Loudermilk's concerns focused on disclosures to student loan borrowers during the origination process and requirements related to underwriting and/or a student borrowers' ability to repay loans.

Representative John Rose (R-TN) inquired whether the pending cases against student loan servicers were akin to CFPB regulation by enforcement and argued that former CFPB Director Richard Cordray was focused on self-promotion rather than consumer protection.
INTERESTED IN LEARNING MORE ABOUT CONSUMER FINANCIAL SERVICES?
Newberry Note:
Judy will add more discussion
Aldridge Pite Regulatory Compliance 
Senior Associate Morgan Clemons advises financial institutions on regulatory compliance matters. Prior to representing financial institutions in private practice, Ms. Clemons worked as a financial institutions enforcement attorney for a state banking department. Ms. Clemons advises financial institutions, including fintech lenders, on drafting and implementation policies and procedures, compliance with consumer financial protection laws, and employee training. Ms. Clemons may be contacted at mclemons@aldridgepite.com.
Mrs. Judy Newberry is the Supervising Partner for the Regulatory Compliance group and advises banks on regulatory  compliance matters, including supervisory examinations, vendor management, policy reviews and drafting, and director and officer liability and/or self-protection. Prior to representing financial institutions in private practice, Mrs. Newberry worked as the Deputy Commissioner for Legal Affairs for a state banking department and as a Federal Deposit Insurance Corporation (FDIC) attorney. Mrs. Newberry has spent most of her career with state and federal banking agencies. She has been practicing law for more than 35 years. Mrs. Newberry may be contacted at jnewberry@aldridgepite.com.
About the A|P Regulatory Compliance Group: Aldridge Pite's Regulatory Compliance Group is composed of former financial institution regulators. Attorneys in the group speak on financial services compliance and quality control topics at national conferences, have been recognized or honored by financial industry groups as well as attorney peers, and have authored articles for academic and industry publications.
Disclaimer: Under the laws of some jurisdictions, this blog may be considered attorney advertising. There may be links that we include in our blog. Aldridge Pite LLP does not control linked third-party websites and is not responsible for the content or links in such websites. This blog was created for general informational and/or educational purposes only. The information in the blog does not create an attorney-client relationship with Aldridge Pite LLP nor any of the firm's attorneys. The information provided in the blog should not be construed as legal advice or legal opinion on any specific facts or circumstances. You are encouraged to consult a licensed attorney for legal advice on your specific situation.